Social Media Marketing (SMM) is one of the most effective marketing methods in today's time. It is a very powerful way to reach out to your audience and customers directly. Interaction with your customers is very important to know their needs and the mistakes you are doing, whether your product or service is good or you missed something. Through social media platforms like Facebook, Twitter, Instagram and Youtube you can interact with your customers directly and create a brand awareness which will help you and your business to achieve the desired success.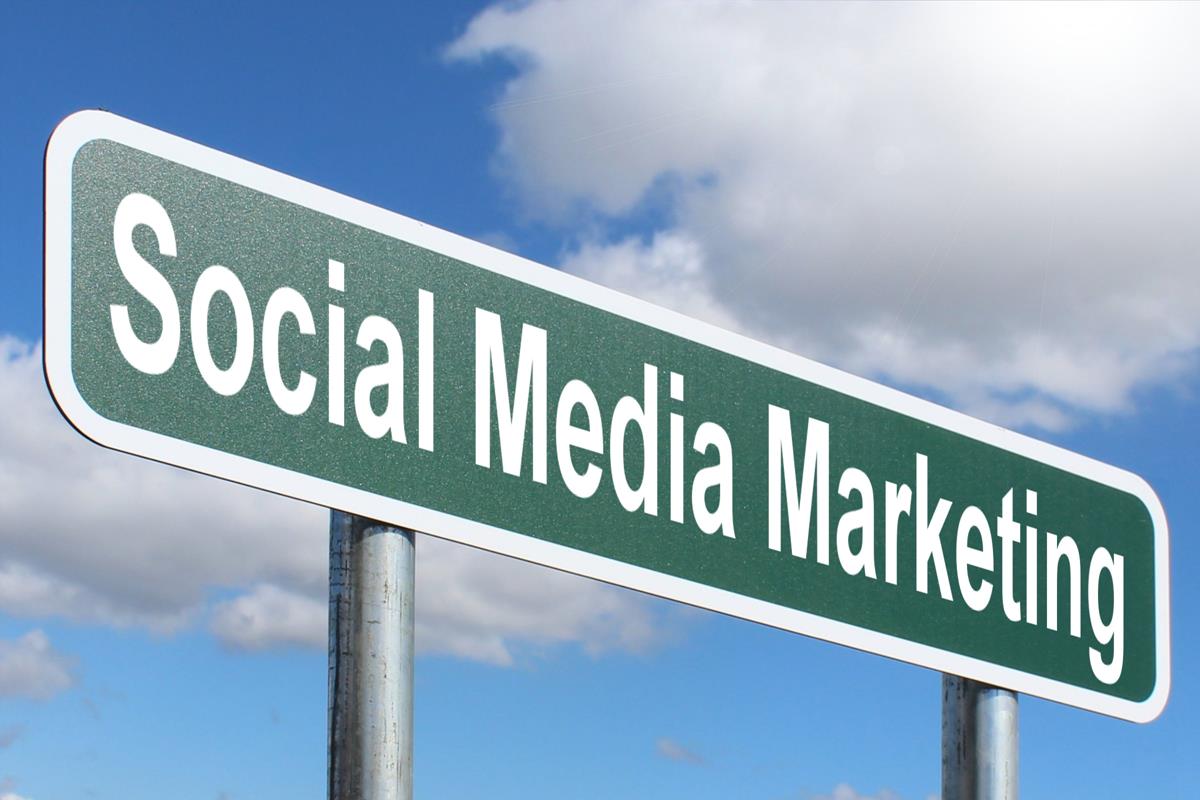 What is Social Media Marketing?
Social Media Marketing is the use of social media networks to connect with your audience, to market your product and services, to build your brand, increase sales, and drive website traffic. It includes creating and sharing content on social media platforms and activities like posting text and image updates, videos, and other content that drives traffic to their website and help in achieving your marketing goals. It can be both organic and paid advertising.
Social media marketing is the use of social media websites and social networks to market your company's products and services. Social media marketing provides companies a way to reach new customers, engage with existing customers, and promote their desired culture, mission, or tone.
Choosing the Right Social Media Network
The first thing you need to figure out is the right social media platform for your business. There are various social media platforms on the web and every platform has its own advantage and disadvantage. A particular social media network can be good for a type of business but may not be valuable for another.
So, you need to pick the right social media network for your business by looking at what space it is in.
For B2B, LinkedIn and Twitter are considered to be good. LinkedIn probably is slightly better than Twitter.
For B2C, Facebook, Instagram and YouTube perform well. Interestingly, YouTube performs well for both B2B and B2C. If you are good in video content, you should more likely to start with Youtube or LinkedIn. People actually search for videos on Youtube but not on Facebook, so, Youtube has longevity when it comes to video content.
You also need to see the demographics, if you are looking for an older demographic, Facebook will work well and for the younger demographic, Instagram and Snapchat will do good.
WhatsApp has also emerged as a type of social media marketing in the last few years and is used mostly by B2C type of businesses. WhatsApp marketing usually does good for all demographics as it is used by both older and younger audiences.
Content Creation
Once you choose the right social media platform for your business, the next step you need to do is start creating content. People usually get anxious about what to post on their social media right from the beginning. If you do not have any content on your profile or page, no one is going to follow you. People follow you when they see value in your posts. Don't get anxious, just start with completing your profile. In every platform, there is a profile, fill out everything, username, email id, put a nice profile picture, and give a relevant description of who you are or your company. Tell people how they are going to be benefited from following you. Once you complete your profile, start creating content for your page. If you are not sure what type of content you should create for your social media posts, just check out your competitor's social media accounts and analyze what kind of content they are creating. Try to figure out what type of content is working well for them and what type isn't. If you are not sure how to create content, just start with posting simple status messages or create simple video posts and upload them on your page. Search and find keywords related to your niche and industry and read the articles to find out what type of content is doing better on social media. Learn more about how content marketing can help you to grow your business.
Engage with your Audience
Now you have started creating content for your page, the next step you need to do is start building a connection with people. Always remember, you are on social media and there are real people behind every screen who are viewing your page and content. So, you have to be social here as much as you can.
Befriend all the people you know, follow them, if you know someone in person, invite them to be a friend on Facebook or follow you on Twitter or on Instagram. Reach out to other people who are in the same niche as you are in. Follow them, answer the questions you find on their page, help out people where you can. If they are posting relevant articles, don't hesitate to share them. Try to respond to every comment on your posts, the more you engage the more people will come to you. This way you'll engage with your followers deeply and some of them will become your die-hard follower. If your posts are giving value to the people and helping them in any way out, they will follow you for sure.
Avoid these Mistakes
Never run behind the follower count: It's all about the connections and relations you have built with your valuable followers who see value in your posts. All the social media networks have in their algorithms that can track your engagement rates. Like if you have 10000 followers but only 100 people are engaging in your posts, no matter how good your content is, it won't have a good reach because of your low engagement rate. Same way, if you have 1000 followers and all of them are engaging, it will have a chance of getting viral and will always have good reach because of its high engagement rate. If you see popular social media influencers' accounts with a large follower base, they have also focused on content since the initial days of their social media presence and that is the reason how they grew up their account with a huge follower base to this day. You can learn more about social media influencing and networking here.
Stop posting too much content: One common mistake people usually do is that start posting too much stuff from day 1. If you post multiple content every day, people will lose interest in your posts and will start following you. People don't like their news feed to be spammed. 1 quality post per day is enough to get people's attention. Single content means On-feed posts, though you can engage on stories and other things by posting more than 1 content.
Avoid mediocre content: Your whole focus should be on the quality of the content rather than the quantity of the content. Mediocre content will not bring much engagement and traffic to your website. Also, do content repurposing, it will help you to gain a correct and valuable audience as per your product and service.
Not leveraging on video content: Videos are the future, video content gets more reach and more engagement than text and image content. Try to create video content more for your social media posts.
Not engaging in 1st hour: 1st hour is very important for the reach of the post, you need to engage on posts as soon as you posted it. If there is only 1 comment just respond to them. Share your post with your friends so that they can like it and engagement increases. As the algorithm detects the high engagement in the very first hour, the potential reach of the post goes up.
Not engaging at all: Some people don't engage with their audience at all and that becomes one of the main reason of their post's low engagement rate and low reach, which ultimately leads to low sales and less brand recognition. So, engage more as it is social media and people come there to connect.
Recommended SMM Tools